The Benefits of Using Social Media for Business
Social media is a collective of all interactive platforms in which people can share content whilst being able to socialise with each other. The demand for having social media profiles is growing rapidly, not only for personal profiles but also many platforms are dominated by businesses large and small.
We believe that it doesn't matter if you run a small local shop or a big national company. Social media is an essential piece of your business marketing strategy. Although, not every platform is a perfect match for every brand due to different industry and target demographics.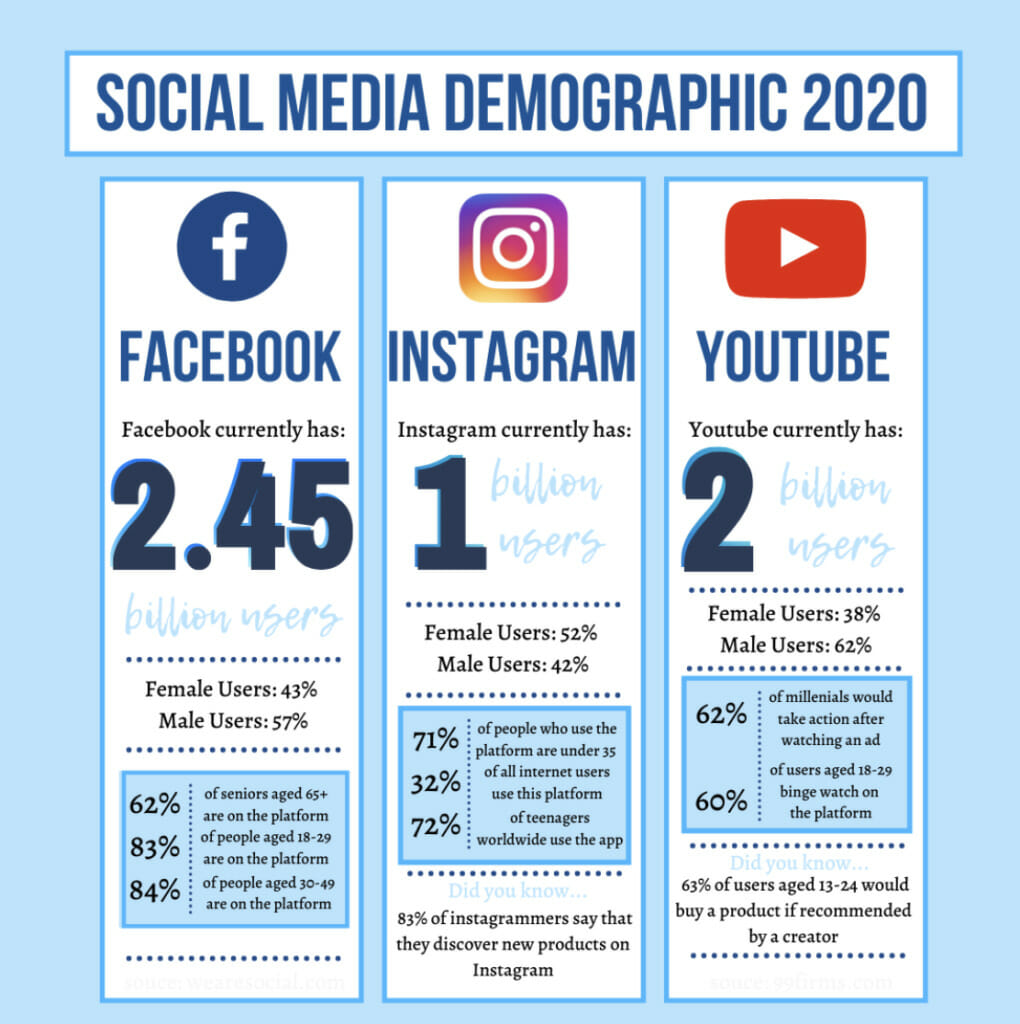 15 Benefits of Using Social Media
Now we'll discuss 15 amazing benefits of social media marketing for your business. That ultimately leads your business to a new level.
1. We all use social media
As you already know, there are around 3.5 billion people who use social media worldwide, meaning, your audience is probably using it too.
2. Increasing inbound traffic
Advertising your brand on social media is an extra way to boost your inbound traffic. By sharing your content on social media, you are giving users a reason to click to your website and potentially buy what you have to offer.
3. Humanises your business
Being active on social media helps massively with humanising your business. If you aren't updating your customer's regularly and interacting with them, they might see this as robotic.
4. Get customer opinions
Social media enables its users and your customers to interact with you through not only your posts but also directly through messages and comments.
5. Active presence helps
An active presence makes your customers aware that you are a legitimate company which understands the value of social media and interacting with the customers. Similarly, this paired with excellent content can increase brand awareness and potentially, attract new customers.
6. Easy way to interact
Platforms like Instagram, Facebook and Twitter all allow its users to comment, like and share your posts easily giving them a way to interact with you. Also, you can respond to your customers and answer any questions which they might have in a few clicks. 
7. Building trust
A brand that values and interacts with its customers, takes the time to compose a personal message, which is perceived naturally in a positive light and leads to building trust. Even if it doesn't start out that way, as your social media grows, more people will trust your brand and share your content.
8. Consistent brand image
Certain platforms, especially Instagram allow you to create a specific brand image which makes you different from other brands. The platform allows you to post videos and images onto your page which others can see. You aim to create a specific image you want people to recognise you for and which represent your brand. A consistent brand image will help you keep your customers engaged and updated.
9. Able to track competitors
There is no doubt that your competitors will be using social media. This means you will be able to see all of their posts understand their advertising strategies and see their customers. Therefore, this will give you a better understanding of your competitors.
10. Boosts sales
Platforms like Instagram and Facebook can let you sell your products through their sites. Whether your business is aiming to drive sales, or more website traffic, you should acknowledge that getting social media engagement is an easy conversion point.
11. Targeted advertising
Social media is a great way to understand your customers and what they like to see and do. Also, this can benefit your brand and their targeted advertising as you can understand your audience more, meaning you can direct your content towards them.  
12. Check analytics
Analytics is a great way to understand whether or not your advertising and interacting in the right way. Most of the major platforms have a tool which enables you to see how your posts and account are doing. Although some platforms may require some third party.
13. Spreads brand awareness
Having people interact and become more aware of your brand will increase everything for you, giving you more traffic and engagement. So, posting helpful content directly to your audience will allow them to gain a better understanding along with building trust. 
14. Chance of going viral
Certain platforms allow other users to share your posts and promote your content.
Shares especially allow other people who wouldn't have found you otherwise to see your profile increasing your engagement and potentially leading to more followers and more purchases (particularly if you're selling products).
15. Enhanced SEO rankings
Google has stated that social shares have no impact on your website's ranking in google search. But it's a fact that social media properties do rank higher on the front of the search engine result pages for brand names.
If you would like to talk to us on how we can grow your business digitally, then just hit the 'Let's Talk' button below.