How Reducing Web Clutter Benefits Your Website
Want to take your website to the next level? Cutting down on clutter can do just exactly that. Web clutter unnecessarily takes up useful design space on your website. Cleaning up your website will open doors for interaction with your audience. In turn, the numbers of leads you have will start to stack up.
What is Web Clutter?
Web clutter is the excess elements on your webpage aside from your main headlines and content that you aim towards your buyer personas. Web clutter also is the result of having too many elements on a webpage that aim to draw your reader's attention. Your website visitors won't know where to look first if you have unnecessary elements to deter them from your main content. Consequently, they may not get to view the page as you intended, get fed up and exit completely.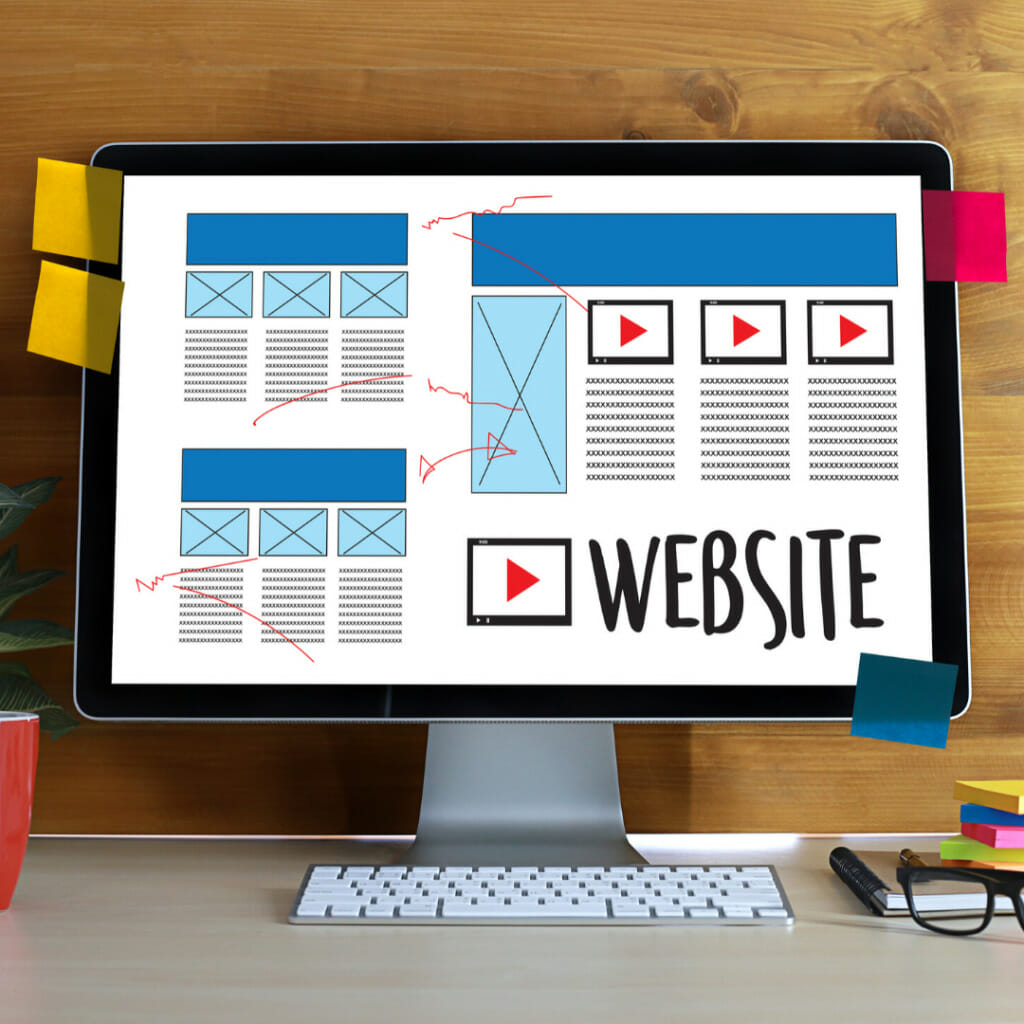 Evaluate Your Site's Present Design
Analysing the current state of your site can be of good use. It gives you a gauge of what to keep and what to remove as you'll find that only necessary content will remain on your site after the de-cluttering process. If your website's filled with loads of ads, doesn't have a cohesive colour scheme and is packed with design elements, your audience can be easily distracted when going to your page. This leads to your bounce rate increasing – the opposite of what you want for your website. In case you don't know, the bounce rate is the percentage of people who land on one of your web pages, then leave.
Less Is More
Giving your webpage a 'spring clean' allows your page to be clear of all old and outdated information. Information that was possibly taking up useful white space on your website. Having a good amount of white space on your page gives your viewer a better experience. You may be wondering how this is so. White space draws eyes to your content quicker – the eyes are instantly drawn to what's different. So, having the right balance of space plus your content creates a better visual experience for your audience. Cleaning your page removes the cognitive load for your audience as there's less info for them to process.
It Improves Your SEO
Having too many links whether external or internal on your website, can decrease your site's optimization. It's because it leads to your site being over-optimised – having an over optimised website is just as bad as keyword stuffing. Basically, keyword stuffing is adding multiple variations of keywords where they add no value. Not to mention it leads to your audience's attention being diverted easily from what you want them to focus on. In fact, in April 2012, Google leveled an over-optimisation penalty. As a result, link and keyword-stuffed sites were entirely deindexed – the reverse of what you aspire for your page. Therefore, it's important for you to solely have necessary outbound/inbound links for your site.
Stick to a Limited Colour Scheme
Stick to a set colour scheme – automatically the vibe of your website will be set. If you're unsure of what colours to use, go for brand colours. This allows your brand image to be cohesive across all platforms you use. Even try to use similar fonts across the board – your audience will become visually accustomed to your brand even with the little details.
Keep Everything Updated!
Outdated content on your website induces problems that you simply just don't need. They can lead to a lack of security as well as compatibility errors. This usually happens when you're adding recent tools and plugins to your site. Keeping your themes updated works in your favour – the appearance of your website may be the first impression to some! So, make sure they leave your page with a good one!
Thoughts?
Cutting down on web clutter is, in fact, a form of renewing your website. Not to mention it allows you to stay up to date with constantly changing trends. By doing this and making a routine do this you get to stay ahead of the curve. It's better for you to consistently cut down on web clutter because your competition most definitely will be!
If you would like to talk to us on how we can turn your content into leads and revenue, then just hit the 'Let's Talk' button below.