4 WordPress Tips For Beginners
So, now that some of us are settled into quarantine from the Coronavirus lockdown, it's worth taking a moment to sit back and consider the best practices and new techniques you can apply to your site. Whether it's updating content that you've already written on your site or adding more compelling imagery to your blog posts. We've got some WordPress tips to make your website even better.
Easy Tips for WordPress Beginners
We've been using WordPress as part of our web design and development for multiple years. We recommend it to businesses as it's easy to add content, edit it, and maintain a fantastic looking website. It's also SEO friendly and, as a big bonus, it's mobile-friendly and responsive to other devices.
So, here are 5 ways to get the most out of the CMS. These beginners WordPress tips are suitable whether you're beginners or experts of WordPress in need of a few reminders. Whatever your situation is, you're bound to find these tips useful.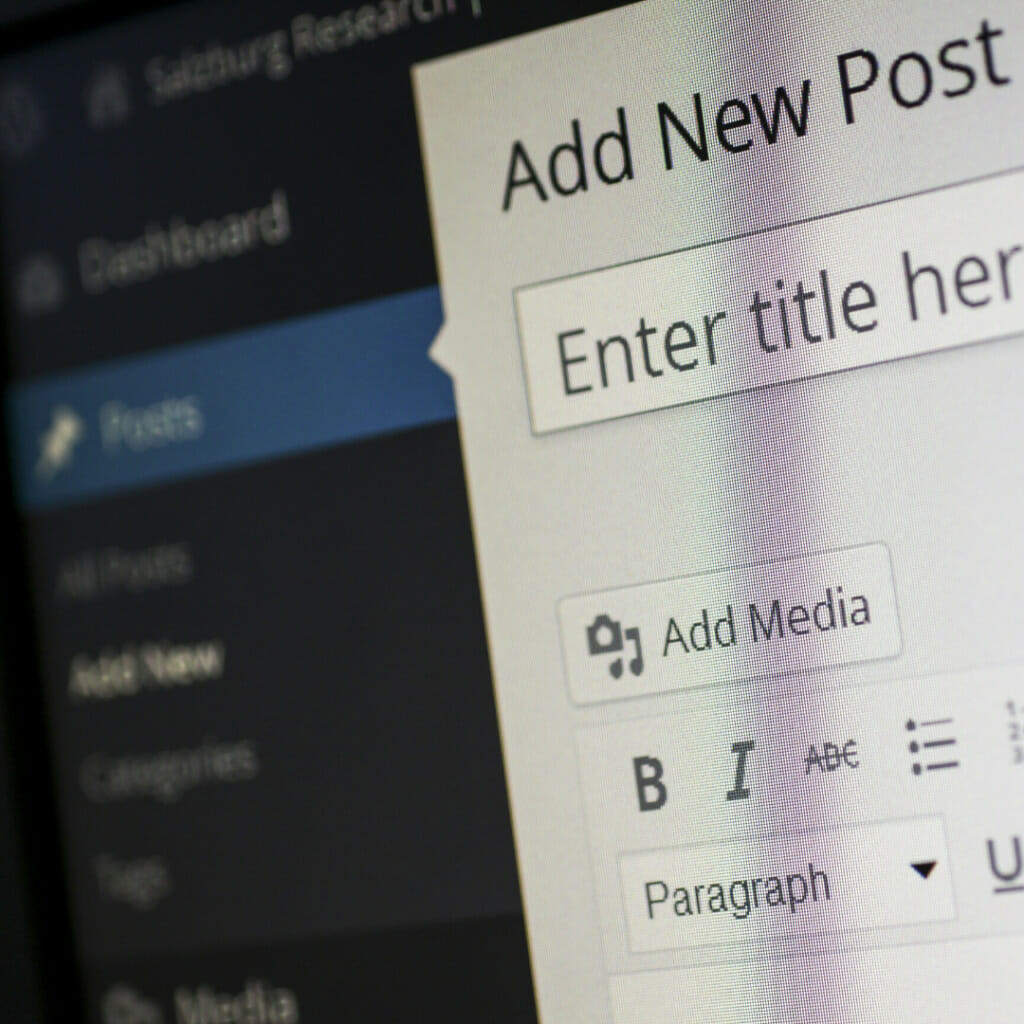 1. Familise yourself with the Dashboard
If you're new to WordPress or been using it for years, familiarising yourself with the WordPress dashboard is one of the best things to do. Understanding the Admin dashboard is vital as in there you can change a few things which can make your site a little better.
You'll be able to update information such as your tagline (important for your SEO efforts), contact email addresses, time zones, date and time formats, language, and even your site title. Web design is often about remembering the little things to make a big difference.
2. Install the Yoast SEO plugin
Yoast SEO is a fantastic way to help shape your SEO strategy. It isn't an automatic piece of software as it does require you to do some basic legwork, such as defining the keywords you want to use and fitting them into a suitably written title tag and meta description.
The software is designed in an intuitive way and is hugely popular across many industries. Once you've learned the basics you've got an ideal setup to structure your landing pages or blog posts to capture key search engine positions.
3. Optimise Your Images
WordPress is fantastic for SEO purposes, as we've established, and Google loves it. However, you can easily take your efforts a step further by optimising the images you upload to your site. Include your keywords in the image description sections to ensure your picture gets ranked in Google's image search results.
You can help to optimise your images by filling in vital parts like the Alt Text, Caption, Description and Title. It is best to try and include your keyword or phrase within the text also.
4. Use a Variety of Authors
It looks better to have a range of authors on your blog rather than one individual. You can set your staff to write a post a month to have a steady range of authors going, who you can add through in the Users setting on the WordPress toolbar.
Some blogs make the mistake of posting without any information on who the author is (whilst others don't even include a date of publication), which can be immensely frustrating for readers. In the internet era, people like to put a face to a name.
If you would like to talk to us on how we can turn your content into leads and revenue, then just hit the 'Let's Talk' button below.